Initiate an Immediate Payment
Flow
The Immediate payment flow using the Fintecture Connect webview has been simplified into the following steps and illustrated using the payment flow below:
💡 Note

Step 4 is identified as optional but as the payment method relies mostly on a redirection authentication model, it is important to use a redundant payment notification channel in case the redirection fails. Some implementations use webhooks as the main payment notification channel and the redirection simply used to display the resulting payment result.
B2C RecipeB2B RecipePostmanDiagram
Payment statuses
Below are detailed the payment statuses encountered in the case of an immediate payment.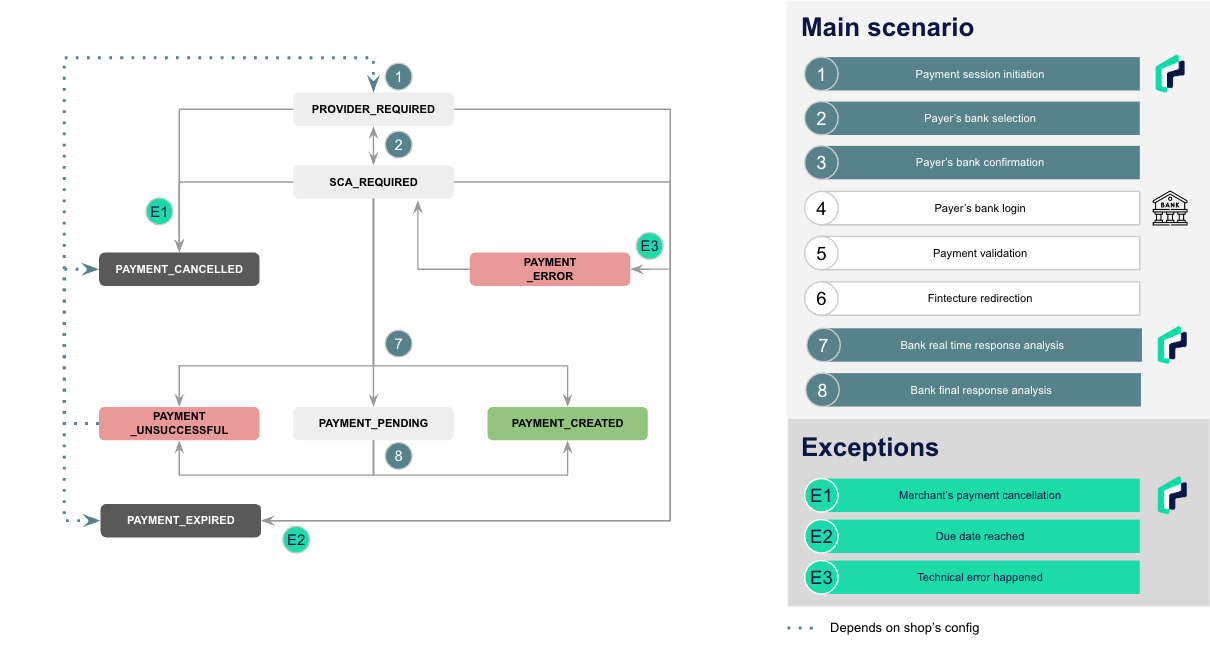 💡 Note

Do not hesitate to consult all of the payment statuses for more information.
---